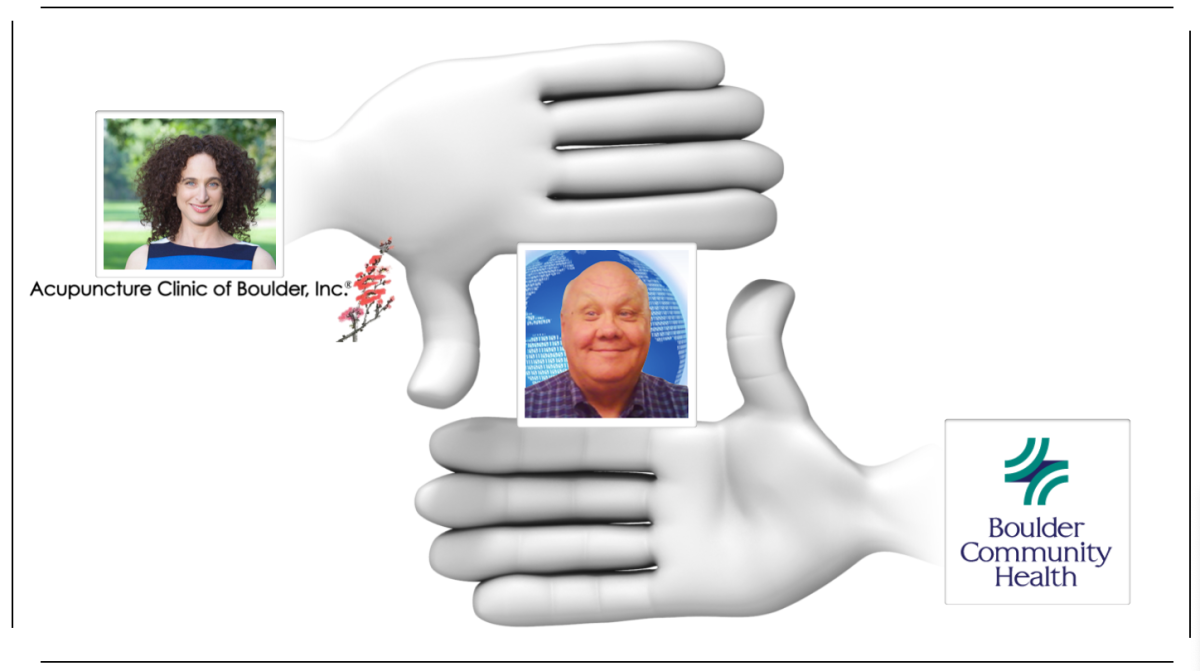 What do you do when, out of the blue, your heart doctor at the local community hospital tells you that you need major surgery? In my case, although it was a shock, my response also took them by surprise. I said, sure — as long as my acupuncturist, Erin, is with me pre- and post-surgery. I have used acupuncture for years as an adjunct to Western medicine. I frequently have adverse responses to pain medication and specifically sought out acupuncture to help manage my pain and recovery after triple bypass surgery.
I was pleased I had the opportunity to meet the practitioners at the Acupuncture Clinic of Boulder and experience their treatments before my surgery. It helped me form a trusting bond, and I felt comfortable receiving treatment just hours after my surgery. The staff in the hospital have become firm believers after watching Erin's treatment. They particularly took note of one incident when my heart rate dropped extremely low and the hospital staff were struggling to control it. Because Erin had met me beforehand, she was able to draw on my personal experience and took me through a visualization to help bring me back to a normal heart rate in just a few minutes.
After leaving the hospital, I have continued my care with the clinic because they get results and I believe in preventative care. Cassandra has been my primary practitioner. She is fantastic and has treated me for several different ailments. Go see for yourself, you will be amazed!
Pete Baston (Very Grateful Patient)