Boulder Community Health (BCH) offers acupuncture in three different capacities: through the Tebo Cancer Center, at their Integrative Health Department, and through Allied Health Services which provides care to any department in the hospital. The Acupuncture Clinic of Boulder, Inc. is part of Allied Health Services. This service allows patients to confer with their doctor, and if appropriate, request an acupuncture procedure. Our clinic is then called and we arrange a mutually agreeable time for treatment. It is a cash pay service, offered in the hospital, but paid for by the patient. Since 2015, we have had the honor of working with patients in several different capacities:
– Labor and delivery assistance.
– Unmanaged pain (whether a patient is taking pain medication or not).
– Side effects of medication: nausea, constipation, etc.
– Post-surgical pain: acupuncture can treat pain without putting needles near the surgical site.
– Symptoms associated with drug withdrawal: anxiety, shaking, difficulty sleeping, cravings, and diarrhea.
– Nausea.
– Vomiting.
– Constipation and/or bowel obstruction.
– Palliative care: mitigating suffering among people with serious, complex illnesses.
When people know they will be having a procedure at the hospital, they frequently schedule an appointment at our clinic prior to their surgery. This allows the patient to establish care and get to know their acupuncturist. There are also benefits to having acupuncture prior to their in-patient procedure, or giving birth such as regulating the nervous system, providing a reduction in pain and inflammation, and improving sleep.
Acupuncture for "birth encouragement" is well supported at BCH. In a 45 patient study, "Effects of acupuncture during labor and delivery in a U.S. hospital setting: a case-control pilot study, by Claudia Citkovitz et.al. found, "Acupuncture patients underwent significantly fewer cesarean sections (7% versus 20%, p = 0.004)".1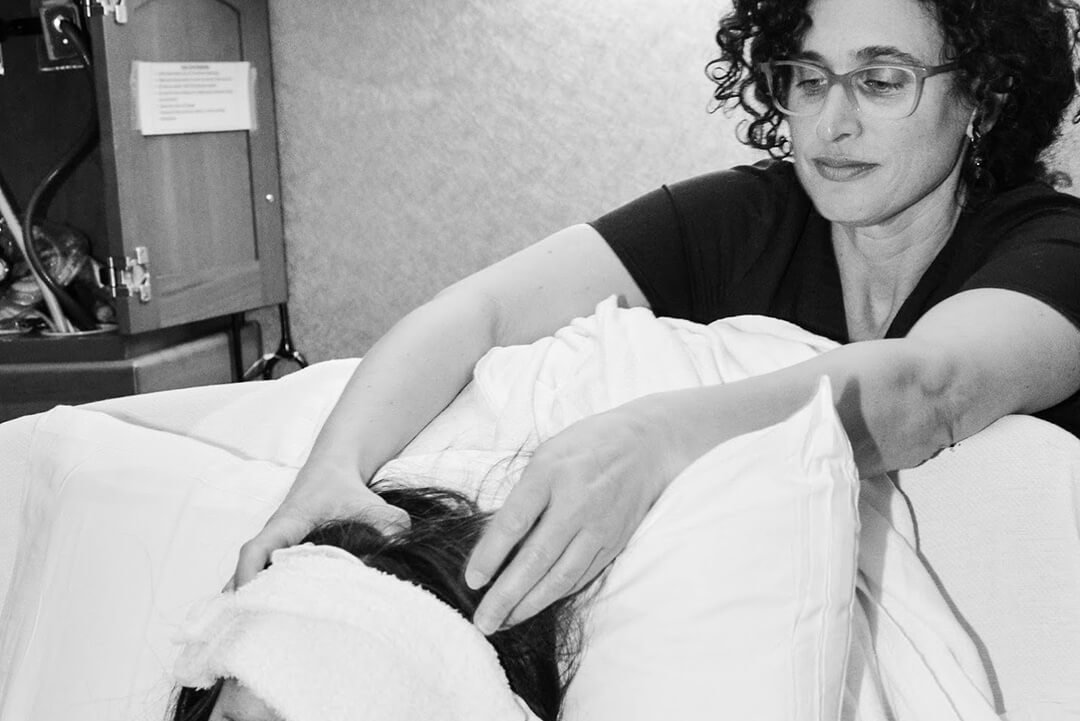 More than 100,000 deaths each year are caused by opioid use. With this knowledge, doctors are exploring different options for pain management. Acupuncture continues to get press for its analgesic effect. The American Society of Anesthesiologists presented a study "Acupuncture reduces pain and opioid use for total knee replacement surgery patients":
With the addition of acupuncture, the majority of patients had a significant reduction in postoperative opioid use, compared to historical controls. Sixty- five percent of patients maintained a low-dose opioid regimen of 15 oxycodone pills or less (57.5%) or remained completely opioid-free (7.5%) from induction of anesthesia to 30 days after surgery. Historically, only 9% of patients outside of the study maintained a low-dose or opioid free regimen post-surgery. All patients studied discontinued opioid use after 30 days following surgery.2
Abdominal surgeries such as hysterectomy and C-Section, bowel resection and bowel obstruction, are common reasons for constipation or lack of intestinal motility.
"Colorectal cancer resection is one of the most frequent types of abdominal surgery. Though most patients undergoing colorectal resection recover bowel movements within a week, some suffer prolonged intestinal paralysis or postoperative ileus (POI), reducing comfort, increasing morbidity and mortality, and extending hospitalization, all of which increase healthcare costs. . . Similarly to our results for the primary endpoints of bowel function recovery, we found that across the entire study population, . . . acupuncture significantly shortened hospital stay by 2.0 days.3
While acupuncture is a newer modality available in hospitals, it is used in several capacities. We work alongside doctors and nurses to ease a patient's discomfort and help them feel better during their stay. If you or a loved one is expecting a baby, or you have an upcoming procedure, please inquire whether acupuncture is a service that may benefit you.
If you have any questions, please call us at 303-665-5515.
1. Effects of acupuncture during labor and delivery in a U.S. hospital setting: a case-control pilot study
2. Acupuncture reduces pain and opioid use for total knee replacement surgery patients.
3. Comparison of efficacy of simo decoction and acupuncture or chewing gum alone on postoperative ileus in colorectal cancer resection: a randomized trial