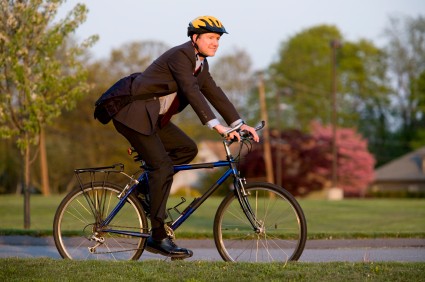 I love riding my bike.
Moving through the world freely in close contact with the elements makes me feel more alive and connects me with a sense of inner vitality. It is a great form of transportation. Given traffic and parking, riding a bike can be as efficient and sometimes more so than driving. To me bicycles represent a brilliant mixture of freedom, exercise, and jovial practicality. I love Bike to Work week. Anything that motivates people to get out and enjoy the fresh air and move their body is always great, and I enjoy the camaraderie of other cyclists on the road. Perhaps this is the turning point, and one more person is converted to using biking as their primary transportation.
Bicycles require regular maintenance for optimal functioning – chains need to be lubricated, brake lines need to be adjusted, sprockets need to be cleaned out. I personally do not gain pleasure from these activities and outsource them to a local bike shop. I do gain a lot of pleasure from the feeling of riding a newly tuned up bike. All of the sudden brakes are more responsive and the bikes glides more smoothly. The pedals offer less resistance – I can fly!
Like a bicycle, the human body requires maintenance and the occasional tune-up. Our inner "gears" can get gunked up too. If we do not address our needs, it can show up as pain, inflammation, digestive imbalances, or other maladies. There are a number of ways to maintain health of the body's systems. Eating healthfully and getting regular exercise are familiar types of ongoing maintenance for the body. Meditation and learning new things can serve to help maintain a healthy mind. Another way to help the mind and body function at their optimal performance is through seasonal acupuncture treatments. By promoting a state of deep relaxation, turning on the body's anti-inflammatory mechanisms, and encouraging better circulation, acupuncture can prevent illness, and more importantly, it can promote wellness!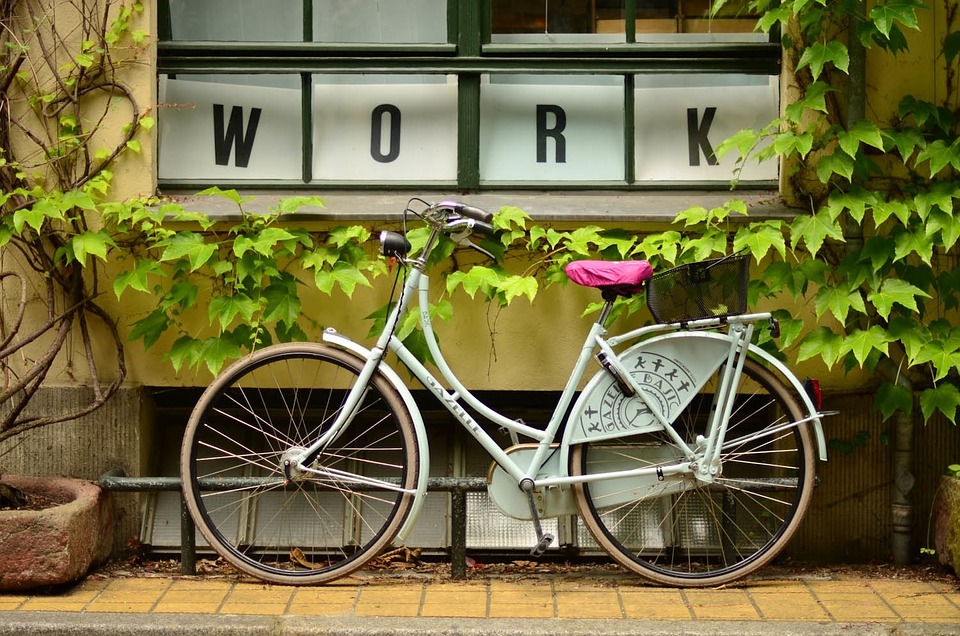 Avid bikers are also often familiar with the occasional injury. Whether from overuse or a hapless spills, injuries can be a frustrating setback. Pulled muscles, strains, and contusions are painful. With overuse injuries, in addition to rest, physical therapy can play an important role in the recovery process. Physical therapists help better understand the musculoskeletal imbalances that lead to injuries and how to correct them. This dovetails elegantly with acupuncture's ability to speed up tissue healing, reduce inflammation, and improve recovery times. The Acupuncture Clinic of Boulder offers both trigger point and local needling, and more traditional, systemic treatments. By reducing pain, optimizing energy, and utilizing our physical therapy referrals for manual therapy and muscle reeducation, patients heal faster.
Spring is a great time to pull your bike out of storage, get it tuned up, and go for a ride. Sunshine, fresh air, and a gentle breeze are the perfect partner to gliding around town on a bike. Spring is also the perfect time to make sure your body is working at it best and prevent injuries and ailments from arising during the summer. Use Bike to Work week as your motivator and get on the road, or a mountain trail. We are here to support you on your journey.
We are lucky to live in a bike friendly place. Boulder has great bike lanes and bike paths and drivers who are generally bike aware. On June 22nd, "Bike to Work Day", a number of businesses and organizations around town are opening up their doors for breakfast (from 6:30am – 9am) and bike parties! You can see an extensive list here. It is a great way to keep our community strong and build new connections.
If you're interested in learning more about the preventive capacities of Chinese Medicine or would like to book a treatment for your current ailment, give us a call!
The Acupuncture Clinic of Boulder, Inc. welcomes clients of all ages. Schedule an appointment today. Call 303-665-5515.
Our mission: We collaborate with our patients and healthcare community to provide Traditional Chinese Medicine that renews, encourages, and inspires optimal health and vitality.
by Noah Goldstein, L.Ac., Dipl. O.M.