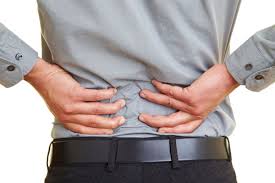 ACUPUNCTURE CLINIC OF BOULDER                    September 24, 2014
In late spring of 2014 I experienced severe back pain due to stenosis in my lower spine. As I was unwilling to mask the symptoms with medication I sought help with a chiropractor. That did not work out well for me.
I looked into acupuncture treatment as a last resort as I figured I had nothing to lose. I went to the Acupuncture Clinic of Boulder upon a recommendation from my primary care physician. I was treated with dignity and respect, and received an introduction to what acupuncture was all about. It was clearly explained to me that due to my condition, I probably would not feel immediate relief and that it could take two to three visits before I might feel any positive affects.
Over a two month period, beginning with twice a week treatments eventually lengthening to twice a month treatments the results were nothing short of amazing. I am seventy-four years old and lead a very active life style including regular hikes and skiing. I could not tolerate a life without physical activity and while I still get up every morning with some residual pain (I did mention I am seventy-four), I am back to walking three days a week, hiking the mountains of Colorado once a week and just invested a ridiculous amount of money in new ski boots as I can't wait for the 2014-15 ski season to begin!
I am grateful to both Erin and David for their patience and expertise and happy I am able to return to my accustomed life style with their help and guidance.
Bob F., Lafayette, CO