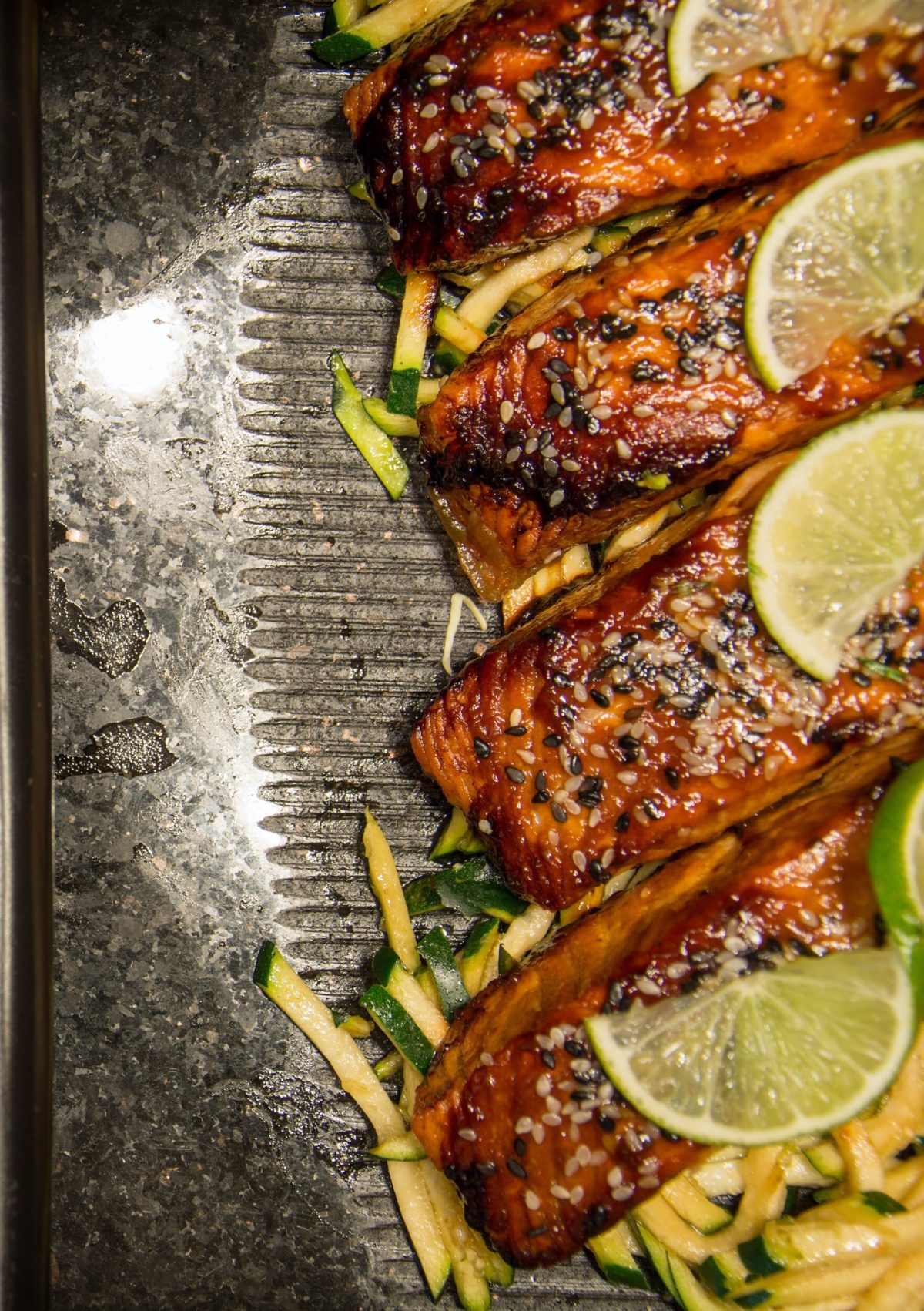 This meal provides a healthy option to those learning to incorporate fertility rich foods into their diet. This includes warming and cooling aspects as well as foods rich in Zinc and Omega 3 oils.
Zinc has been linked to female ovulation and menstrual cycles. Zinc is the second most abundant trace element in human, which cannot be stored in the body, thus regular dietary intake is required. Dietary Zinc deficiency (less than 5 ppm) impairs reproduction in males and females. Zinc plays a vital role in healthy sperm.
Honey Lime Salmon:
1/3 cup unsalted butter
1/4 cup honey

4 large cloves garlic , crushed

2 limes , juiced

2 1/2 pound (1.2 kg) side of salmon

Sea salt , to taste

Cracked pepper , to taste (optional)

Lime slices (to serve)

1/4 cup fresh chopped parsley , divided

INSTRUCTIONS

Position a rack in the middle of the oven. Preheat oven to 375°F. Line a baking sheet with a large piece of foil, or 2 long pieces of foil over lapping each other lengthwise if your salmon is wide.

In a small saucepan, melt the butter over low-medium heat. Add the honey, garlic and lime juice, and whisk until the honey has melted through the butter and the mixture is well combined.

Place the salmon onto lined baking sheet. Evenly pour the honey-lime mixture over the salmon. Sprinkle with a good amount of salt (about 2 teaspoons), cracked pepper, and 2 tablespoons of parsley. Fold the sides of the foil up beside the salmon to keep the sauce under the fillet.

Bake until cooked through (about 15-18 minutes, depending on the thickness of your fish and your preference). Then, change oven setting to broil (or grill) for 2-3 minutes on medium heat to caramelize the top. Garnish with remaining parsley and serve immediately with fresh lime slices.
Collards Greens
Take apart greens and remove hard spine

Cut the leaves length wise to create long, narrow pieces

Add two tablespoons of olive oil to a cooking pan

Add one teaspoon of minced garlic

Mix in greens and a pinch of salt to taste

Cook until leaves are broken down but not falling apart.

Recipe by Life Made Sweeter