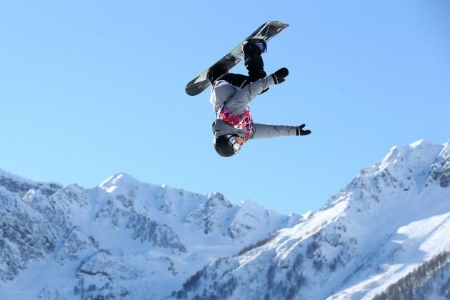 Mild Traumatic Brain Injury
-Erin Pass, L.Ac., Dipl. C.H.
In Colorado, we have the pleasure of enjoying the great outdoors and numerous sports. As acupuncturists at the Acupuncture Clinic of Boulder, we enjoy helping people get back to doing the activities they like. It is incredibly rewarding.
Every season brings a different outdoor activity. We have children participating in sports such as soccer, cycling, football, cheerleading, running, and now, skiing, snowboarding, ice skating and even walking or hiking in icy conditions. In summer, endurance athletes compete in activities such as rock climbing, the Iron Man, and even hot air ballooning. People are also outside on their motorcycles, in the garden, and strolling through our majestic mountains. I love living in Colorado and seeing so many people take advantage of their surroundings.
In Colorado, with its' myriad of outdoor activities, it is easy to spot a broken leg, a splinted finger, or a Band-Aid covering road rash. Coloradans wear these injuries with pride, and typically a phenomenal story accompanies it. For people coming in with a sprained ankles, painful fingers, stiff hamstrings, or low back pain, results with acupuncture are quantifiable: range of motion improves, and visible changes in swelling and inflammation can be seen. Our biggest reward is hearing our clients are back doing the things they want to do.
An injury that is harder to diagnose, is concussion, or Mild Traumatic Brain Injury (MTBI). Do you know someone who recently had a car accident or fell off a bike? Did you personally score the leading goal with the best header of your life, or collide with another player? These are some of the scenarios we see at our office. MTBIs produce no blood, no scar, and a patient does not need a cast. For friends and family, it might be easier to understand and recognize problem if they did. Often, a partner or a friend comments on the "changes" they witness. Common phrases we hear are: he or she keeps repeating themselves, has difficulty finding words, or seems tired or moody all the time. Diagnosing an MTBI, or concussion, is the first step to getting help. Questions we frequently ask clients with these complaints are:

Are you having difficulty reading, either staying on the correct line, or are the letters hard to read?

Are you light sensitive?

Do you experience nausea, headaches, or dizziness?

Do you have trouble filtering? For instance, if there is noise such as loud music, or if you are in a crowded room, is it difficult to comprehend what someone is saying?

Are you having difficulty with speech, or do you forget words or a sentence you thought you knew?

Have you had changes in sleep or mood?

Are you forgetting people's names?

Have you ever been in the car and you forget where you are driving?

Have you gone to the grocery store and purchased the same items more than once only to find you already have them in the cupboard?

Are you losing track of time or having difficulties prioritizing what needs to be completed?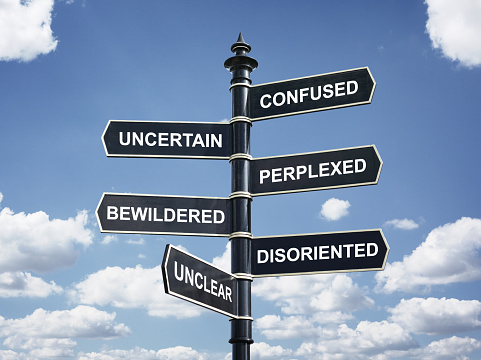 In the past few years, the press has shined more light on the risks involved in full contact athletic sports. Better helmets have been developed, and concussion protocols have been established. But what about the person who slipped on the ice and hit their head, had a car accidents, or a stroke? What about the soldier who has come back from war? Perhaps you know someone who is suffering right now. Perhaps you have heard someone say, "When will I feel like my old self again?"
Recovering from an MTBI is a multi-pronged approach. At the Acupuncture Clinic of Boulder, Inc. we recommend a physical exam to evaluate any pain and inflammation you are experiencing. We also recommend an evaluation with an optometrist to evaluate your eye tracking and light sensitivity. Lastly, we recommend visiting a cognitive therapist (see attached article) for lifestyle modifications to help you recover from trauma.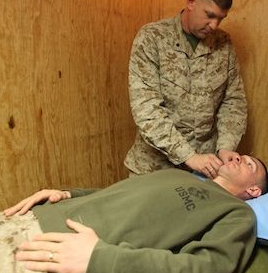 Navy Cmdr. Dr. Charlies Benson, a psychiatrist and surgeon with the 1st Marine Expeditionary Force, says MTBI is an especially challenging injury to treat . . . it is a physical injury, which often includes psychological symptoms such as insomnia, headaches, nightmares, and anxiety. Dr. Benson works as part of Operation Stress Control and Readiness program which utilizes acupuncture and other modalities to help soldiers recover from MTBI and Post-Traumatic Stress Disorder (PTSD). Acupuncture has noticeable effects on physical pain such as headaches, shoulder tightness, and neck pain as well as promoting regulation and homeostasis. It helps with general systemic inflammation. Internally, it can influence sleep/wake cycles, depression, and anxiety. All of these symptoms contribute to the severity of MTBI, and can reduce the recovery time. (click on photo to see video).
Hockey player, and former captain of the Mighty Ducks who battled post-concussion syndrome for three months in 1998, credits twice-weekly acupuncture treatments for his recovery from headaches and dizziness. "Before I couldn't remember the last time I felt good, . . . now I can't remember the last time I felt bad."
MTBI not only affects the individual, but also their loved ones. It is confusing to see someone you care about struggle in social situations, feel overwhelmed, or have little energy. It is also frustrating when they cannot remember important things you have told them. As a caregiver, it is important to find support for yourselves as well. Acupuncture is one outlet to reduce stress. We can also act as a referral and advocate to get you and your loved ones to helpful resources.
If you have questions, or would like treatment, please call us at 303-665-5515.
Our Mission: We collaborate with our patients and healthcare community to provide Traditional Chinese Medicine that renews, encourages, and inspires optimal health and vitality. Erin Pass, L.Ac., Dipl. C.H., and L. Ac., and Cassandra Krug, L.Ac., Dipl. O.M.
Resources:
Melissa Wolak, Speech and Cognitive Therapist
Coal Creek Physical Therapy (Physical Therapy and Associative Awareness Technique – AAT)
http://www.coalcreekpt.com/coal-creek-physical-therapy-services/
Brain Injury Alliance of Colorado
Rocky Mountain Human Services Brain Injury Support
Colorado Kids Brain Injury Resource Network
http://science.dodlive.mil/2011/06/20/acupuncture-makes-strides-in-treatment-of-brain-injuries-ptsd-video/