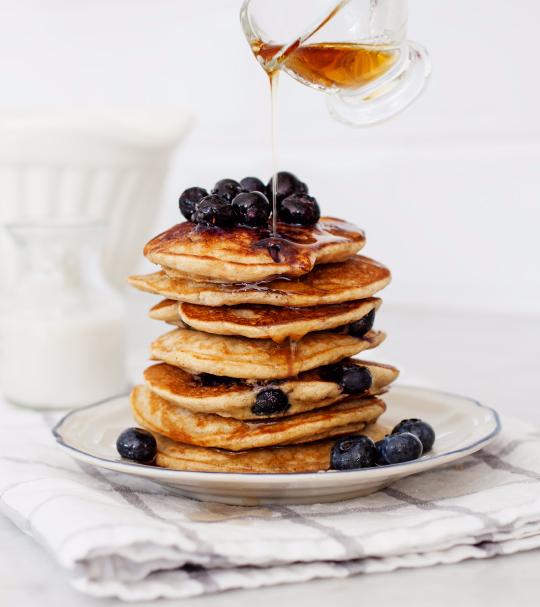 Ingredients:
2 cups flour (can do half white, half wheat)
1.5 teaspoon baking powder
1.5 – 2 teaspoon cinnamon
0.5 teaspoon cardamom
0.5 -1 teaspoon ginger
0.5 -1 teaspoon turmeric
Mix …
2 Eggs
1 cup milk
Dash of vanilla extract
Dash of oil
2 Tablespoons honey (or sugar or molasses)
Mix …
Combine Dry ingredients with wet ingredients, then add:
Handful of Goji Berries
Handful of Blueberries
(sometimes it's best to sprinkle this into the batter after it's on the skillet)
If possible cook in Ghee (clarified butter).
Sizzle, Sizzle, Flip 🙂
Top with Slightly toasted Walnuts, Pumpkin seeds, and Maple syrup.
Father's Day and Jing Essence Article – READ ABOUT
Explanation:
Cinnamon is a strong Yang tonic which means it helps improve energy and strength and is good for warming and opening the heart and balancing blood sugar levels.
Ginger, Cardamom, and Turmeric together help improve circulation, reduce and inflammation and improve digestion.
Goji berries nourish the Jing-Essence (which you can learn more about in the article).
Blueberries are delicious and high in anti-oxidants.
Walnuts are high in omega-3's and also benefit the brain and jing according to Chinese medicine.
Pumpkin seeds are high in Zinc and Magnesium and good for the prostate.
Maple syrup is delicious and helps calm and enliven the heart and mood.