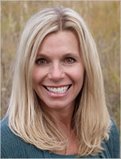 Keeping a few mantras in my back pocket to tap into when life feels a bit crazy is essential for me as a mother of four with a very full birth and postpartum doula practice. A mantra is a sacred utterance that helps us express our beliefs and act upon them. Below are three of my favorite mama mantras and what they mean to me. Not only do they strengthen my heart and soul as a mother, but I have also had the pleasure of sharing them with hundreds of other women in my life as a doula.
1. The best gift we can give to our children is to take care of ourselves-
What do you do to nurture yourself as you are trying to take care of your family? Do you carve time out in your day/week to give yourself a break, and do the things you love? Do you truly connect with your partner and maintain important friendships? Are you getting enough sleep, eating well, exercising, and getting fresh air every day? While scheduling doctor and dentist appointments for the children, are you also scheduling your own? When was the last time you went on a trip by yourself, with your partner or your girlfriends….without the children?
2. It is easier to prevent a mess than clean up a mess-
Are you being proactive in motherhood, identifying issues and looking for solutions? Is this a skill that you are teaching your children, so you will not always be cleaning up their messes? Are you resourceful and know who to call for potential issues that might arise?
3. Learn to stay calm in the storm-
No matter how many classes we take, books we read or specialists we enlist, the storms of motherhood will come. How do you stay calm in your storm? What behaviors are you modeling for your children? Who are the people in your life that you can call to help you navigate the storm? What works for you…yoga, praying, meditating?
From pregnancy through the teen years, I have clung tightly to these mantras. I wish that I could say I have mastered all of them, but motherhood is a beautiful, messy work in progress. When Erin asked me to write something for Mother's Day, it stirred me to reflect upon the things that have made me feel the most grounded as a mother over the last nineteen years. My mama mantras and the incredible support in our community has made all the difference on my motherhood journey.
As a mother and doula, I am continuously utilizing all of the wonderful offerings that our community has to offer. Acupuncture in particular, has had a huge impact in my life and in so many of my clients. When it comes to taking care of oneself, preventing the messes and staying calm in the storm it has been a great help. Many years ago, I was somewhat cynical about the benefits of acupuncture. Now I am a true believer, as I have witnessed it be a game changer for many! From solving or supporting fertility issues, to helping balance hormones, aiding with morning sickness, augmenting labor, using it as a pain relief measure in labor, helping to increase milk supply or decrease anxiety and postpartum depression, acupuncture is a fantastic option for expectant, new and seasoned mothers. We enjoy working together to help mama's feel well.
Whether you are a mother or one that mother's others, Happy Mother's Day to you and I hope that you too have a few mama mantra's tucked away for when you need them.