As a teenager, Melody Fairchild won her age group in the Bolder Boulder three times in a row. She became a local celebrity.
Melody Fairchild is a Boulder native who set national records while competing for Boulder High School. At forty-six, she continues to run as a Master. She is a mom to son, Dakota, and directs Boulder Mountain Warriors youth running club, the Girls Running Camp in Tillamook, Oregon and coaches a women's running group in the Boulder/Longmont area.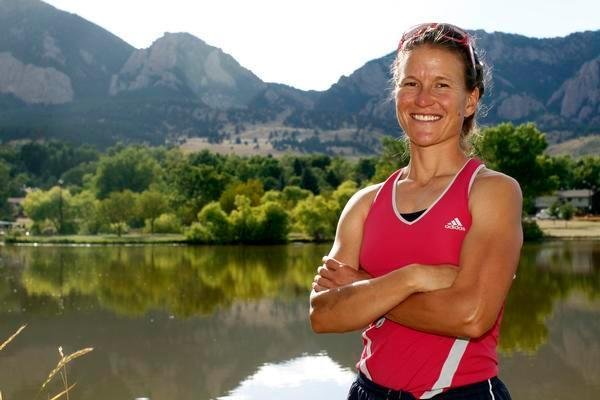 Advice from Melody:
It's that time of year again, when hundreds of locals begin training for the Bolder Boulder 10K, Dash 'n' Dine 5K series, and many other fun spring and summer running events.
Do you have a training plan? How about a recovery plan?
Many runners assume they will hurt from training and racing, and take on a "survival mode" mentality. I encourage all of my athletes to change their mindset and think about "thriving," not surviving. I also encourage self-care as an imperative component to sports performance. For the past twenty years, acupuncture has been a great ally of mine in making this mental switch.
To plan and structure for a satisfying (and injury free) experience, workload has to increase gradually. Even if done gently, the increased miles can leave your body talking to you. In order to achieve that lovely endorphin high, you must respect the amount of work your body is doing.
I always tell my runners to spend as much time on recovery as on training. If they do, they will enjoy the journey much more. Doing the "little things" like hydrating and refueling within twenty minutes of completing a workout with a snack of 150-200 calories consisting of 40% protein will begin the recovery process immediately. You may also require extra sleep, so catching a cat nap or getting to bed an hour earlier will help.
The best set goals are achieved in increments. The Bolder Boulder is a fantastic, fun event to kick off your seasonal goals. If you are starting from "zero" (no conditioning), acupuncture will be especially useful to guarantee you'll have this opportunity.
I have found one treatment/week will give your body the deep rest it craves after a long run or harder interval session and encourage healthy blood flow and circulation through your joints and muscles. This helps reduce inflammation, reduce soreness, and repair tissue. Acupuncture is a way to ensure that you are getting the recovery you need. You can anticipate "miles of smiles" this spring, not miles of trials!
As a coach working with many young women, I like to encourage them to have resources for having a healthy body weight, energy, and strength. We counsel them on body image and help them understand the calories they need for optimal performance.
Acupuncture is also a valuable resource for teenagers to help regulate and manage hormonal fluctuations. Some changes occurring during puberty for young men and women are acne, anxiety, menstrual irregularity or pain, and for general well-being. It can help encourage a smooth transition into adulthood and offer a healthy tool they can utilize throughout their life.
Are you looking for a fun and exciting activity for your child this summer? Check out Melody Fairchild's many programs and camps.