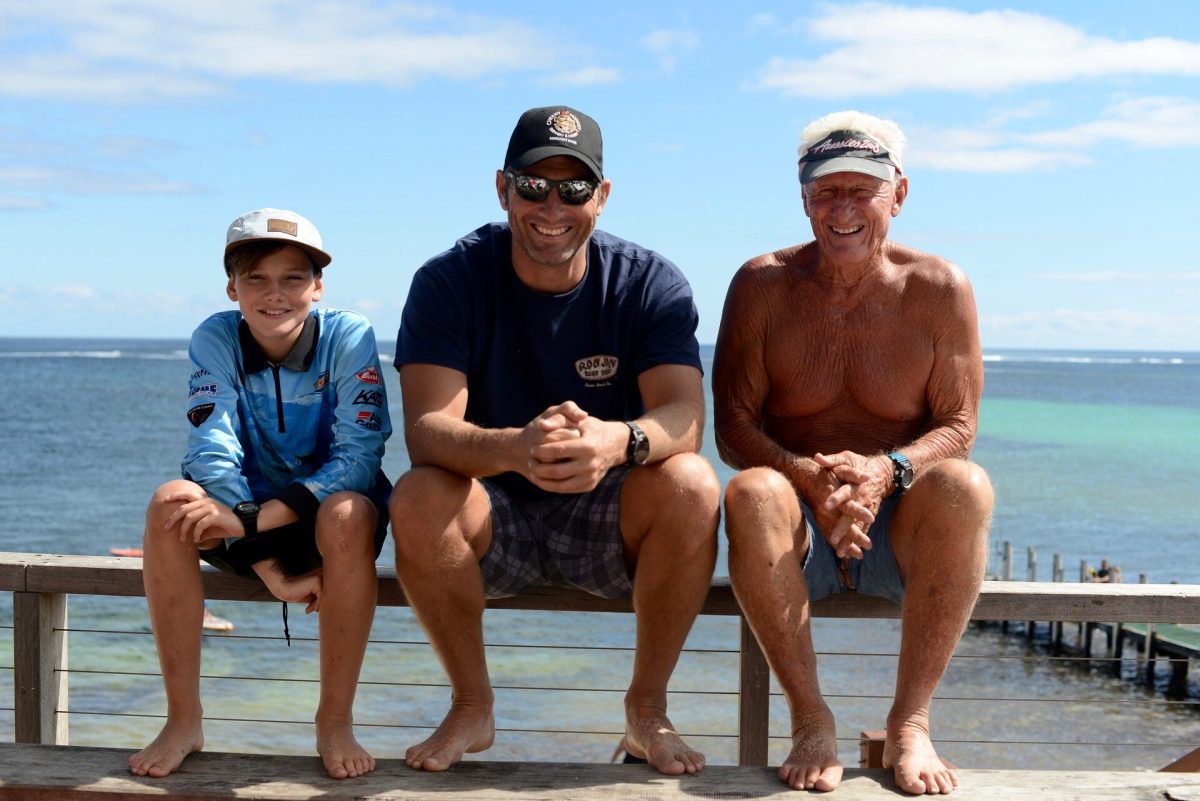 Looking for the perfect gift this Father's Day? Why not treat the special men in your life to the gift of good health with acupuncture!? Acupuncture has a multitude of health benefits for men! It can be used at any age and promotes health and longevity. Find out now how acupuncture can help the men in your life!
1. Relieves Stress, Anxiety, and Depression
Did you know that men are twice as likely to suffer from anxiety and depression as women? As most of our patients know, acupuncture has an amazing effect on helping to calm the nervous system and regulate mood. With regular acupuncture treatments, Dad may also notice a decrease in his high blood pressure, increased libido, and improved sleep.
2. Pain Relief and a Boost in Athletic Performance and Recovery
Acupuncture helps to promote blood flow, repair tissues and decrease soreness for post workout and sports recovery. In athletes, acupuncture has been shown to significantly lower heart rate, oxygen consumption levels, and blood lactic acid levels for quicker sports recovery.
A recent study showed acupuncture can give greater and faster pain relief with fewer side effects than intravenous morphine when treating acute pain in the emergency room. Multiple other studies have shown acupuncture to significantly decrease chronic low back pain when receiving acupuncture in comparison with traditional treatment or no treatment. Other benefits of acupuncture include increased range of motion with spinal flexion, and relief of numbness, tingling, and pain due to nerve impingement.
3. Improve Prostate Health
Did you know about fifty percent of men aged 51-60 have an enlarged prostate and that number increases to ninety percent for men over the age of eighty?
Prostate enlargement is one of the most common diseases among men that seems to occur naturally with age. Acupuncture is wonderful to decrease systemic inflammation and improve urinary symptoms associated with an enlarged prostate including: a weak urine stream, dribbling towards the end of urination, a urine stream that stops and starts again, and increased frequency or urgency of urination. Whether dad is staying ahead of the game by keeping inflammation down or actively looking to treat his symptoms, acupuncture is a natural and effective modality of treatment. One study showed that acupuncture as a stand alone therapy was 94.9% effective at treating urinary retention due to prostate enlargement and the effective rate increased with both the addition of Chinese herbs and Western medication. As a bonus, men will notice nights are more restful without having to wake up to urinate.
4. Decreases Systemic Inflammation, Boosts the Immune System, and Treats Seasonal Allergies
From treating pain to helping calm seasonal allergies, acupuncture works by combating inflammation in the body. Allergies are brought on by an increased inflammatory response that leads to irksome symptoms such as sniffles, drips, pressures, itchy eyes, and aches in our bodies. Studies have shown that acupuncture significantly reduces the number of days an antihistamine is needed during allergy season while also improving quality of life and seasonal allergic rhinitis (allergy) symptoms. A major point we use to decrease inflammation with acupuncture also has the added effect of regulating the immune system (a study has shown ST36 helps with increasing cytokines and T Cells). Cottonwoods, Ragweed, and colds and flus may hit Dad's work and golf buddy's, but he will feel a-ok this year with acupuncture on his side!
5. Regulates digestion and Boosts Energy
Digestive issues are incredibly common and can be a daily challenge for many. They are often embarrassing to talk about and therefore often left untreated. Acupuncture can be used to help with digestive issues by regulating metabolism and decreasing gut inflammation. Heartburn, nausea, stomach cramping, constipation, diarrhea, bloating, belching, gas, IBS, and Crohn's disease can all be calmed with the help of acupuncture. When our gut is working optimally our cells and tissues can more readily access the nutrients that fuel our bodies leading to an increase in energy and leaving us feeling better all around.
Acupuncture has a little something to benefit everyone, so this year remind the men in your life you care by investing in their health, a gift that lasts a lifetime!
by Cailey Halloran, L.Ac., Dipl. O.M. and Cassandra Krug, L.Ac. Dipl. O.M.